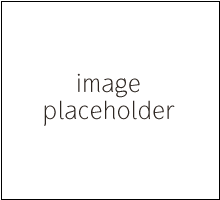 No visit to Scotland would be complete without sampling some 'water of life'. You can visit a working Scotch Malt Whisky Distillery, usually beautifully sited from mountain to glen and island to lowland, and still dispensing individual charm and history.
The nearest to Bearnock is the Glen Ord Distillery, Muir of Ord, thirty mins away. Watch distillers at work whilst they create for you a malt whisky which is sweet, malty and dry on the palate.
If you fancy a 'whisky trail' then drive towards the east coast, and you will be able to experience the Speyside malt whisky trail; Benromach Distillery and Malt Whisky Centre, Forres. Cardow Distillery, Knockando. Dallas Dhu Historic Distillery, Forres. The Glenfiddich Distillery, Dufftown. Glen Grant Distillery and Garden, Rothes. The Glenlivet Distillery, Glenlivet. Speyside Cooperage, Craigellachie. Strathisla Distillery, Keith.
Why not make a day of it and take a trip to the Isle of Skye? (Approx. two and a half hours from Bearnock). See the dramatic and magnificent west coast and the beautiful and interesting island of Skye. There you could visit the Talisker Distillery, amongst many other visitor attractions. It is really well worth the trip, and the bonus is the stunningly scenic drive there.
Here are a few facts about the wee dram;
Annually, a proportion of the whisky in each cask evaporates and is 'lost to heaven'. This is known as the 'angels share'
Annual shipments of whisky are earning about £2 billion in more than 200 export markets, with exports accounting for 90% of all whisky sales
Whisky is the world's leading spirit drink, outselling every other noble spirit in world markets
There are more than 2,000 brands of Scotch whisky available worldwide, and not one tastes the same as another
Thirty bottles of Scotch whisky are sold every second
The most expensive bottle of whisky ever sold was a Glenfiddich 50 year old single malt. It fetched £47,000 at a charity auction in Milan in 1992
Bell's whisky began producing decanters in the 1930's and have been producing a new one every Christmas since 1988; the most coveted is the Charles and Diana Wedding Commemorative decanter made in 1981, which can fetch up to £2,500
Established in 1826, old Pulteney Distillery in Wick is the most northerly on the Scottish mainland
The word 'dram' can only apply to a measure of Scotch whisky, the size of which is determined by the generosity of the pourer!